Mouse over to zoom in
Purchased 3Pcs/Box Water Filter Replacement for Xiaomi Youpin Kitten Puppy Pet Water Dispenser MG-WF001A-FE001
Item No.: 641600005A | MOQ: 1 | Ships in 1 - 3 days |
Price: $ 5.6
Contact Sales Manager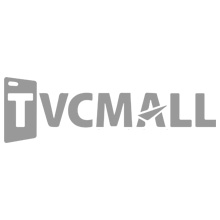 lynn@tvc-mall.com
lynn258175248
Specifications
| | |
| --- | --- |
| Retail Packaging | Paper Box |
| User Manual (Language) | Chinese |
| Gross Weight | 0.112kg |
| Volume Weight | 0.042kg |
| Package Length | 13.000cm |
| Package Width | 13.000cm |
| Package Height | 1.100cm |
| Package Weight | 0.100kg |
Product Description
3Pcs/Box Water Filter Replacement for Xiaomi Youpin Kitten Puppy Pet Water Dispenser MG-WF001A-FE001
Selected high quality filter material to ensure water safety and health

Quadruple filtration, comprehensive purification, softening water quality and enhancing taste

Comes with a food grade silicone aqueduct

Easy to install and remove
Filter Replacement Instruction:
1. The filter is recommended to be replaced every 30 days for good filtration.

2. The filter may have a small amount of powder (activated carbon) attached when it leaves the factory. It is normal phenomenon. The new filter is recommended to be soaked in clean water for 2 minutes.

3. After replacing the filter, press and hold the switch button for 3 seconds until the orange light goes out. The filter timing reset is successful.

4. Because of different areas have different water quality, different pets or usage status, the filter replacement cycle can be adjusted appropriately.
Specification:

Model: MG-WF001-FE001

Material: Non-woven fabric, needle-punched cotton, activated carbon, resin

Size: 121x40x8.5mm

Weight: 77g

Executive standard: Q/APL 007-2018

Package included:
1 x 3Pcs/Box Water Filter Replacement
1 x Silicone Aqueduct
1 x Chinese User Manual
Other item not included