Mouse over to zoom in
Purchased Car Electric Circuit Voltage Tester Multimeter Car Diagnostics Tool Auto Circuit Detector Power Circuit Probe Kit
Item No.: TP10310325002A | MOQ: 1 | Ships in 1 - 3 days |
Price: $23.78
Contact Sales Manager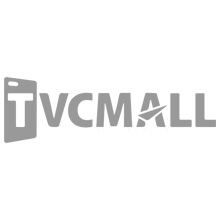 shalin@tvc-mall.com
tvc-shalin
Specifications
| | |
| --- | --- |
| Gross Weight | 0.447kg |
| Volume Weight | 0.382kg |
| Package Length | 35.500cm |
| Package Width | 12.000cm |
| Package Height | 4.000cm |
| Package Weight | 0.399kg |
| With Retail Packaging | No |
Product Description
Car Electric Circuit Voltage Tester Multimeter Car Diagnostics Tool Auto Circuit Detector Power Circuit Probe Kit
This automotive circuit tester has multi detection functions and unique appearance design. The various gears set by the detector are adapted to the detection of various faults, and it is safe and convenient to use.
The Circuit Detector is equipped with a unique probe kit and LED lighting. It has multifunctions, including multimeter function, circuit aging supporting and testing lights functions

Backlit display design, clear readings and easy to use

It can accurately detect various line faults under the situation of no damage to rubber cover

It can accurately detect various faults inside the wire such as voltage and signal without damaging the wire insulator

Can be used as a multimeter to measure test light,diodes, resistances, circuit continuity, circuit aging, current and voltage in a circuit

It is convenient to use, efficient to detect, easy to operate and has reliable performance

The unique structure design is convenient for the narrow space operation of automobile circuits

Note:

1. This instrument can measure high voltage, but it cannot measure voltage higher than DC100V or AC750V, which will damage the internal circuit of the instrument.

2. When the instrument is in the measurement state, do not turn the knob switch, otherwise it may cause damage to the instrument or endanger the user's personal safety.

3. The trigger gear is a tungsten filament bulb. During the measurement, the bulb should be kept from emitting light with high brightness for a long time to avoid damaging the shell.

4. After completing all measurement operations, you need to disconnect the test lead from the circuit under test.
Specifications:
Max display: 1999

Working voltage: 2.4v--3.6v

Low--voltage indication: about 2.4v

Buzzer frequency: About 2.7kHz

LED Test lamp voltage: DC 0V--60V

Aging wire test gear: DC OV-24V

Feeler: All tests directly

Diode: 0V-1.5V

AC voltage: 199.9mV, 1.999V, 19.99V, 199.9V, 750V

DC voltage: 199.9mV, 1.999V, 19.99V, 199.9V, 1000V
Package included:
1 x Automobile Circuit Tester
2 x Test Leads
2 x AA R6P UM-31.5V Batteries
1 x Crocodile Clip
1 x User Manual