Mouse over to zoom in
Purchased Magnetic Suspension Flower Pot Micro Landscape Gardening Levitating Air Bonsai Pot - Light Brown/US Plug
Item No.: 849900701A | MOQ: 1 | Ships in 1 - 3 days |
Price: $46.74 Buy in bulk
Contact Sales Manager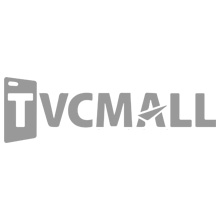 jovi@tvc-mall.com
tvc-jovi
Product Description
Magnetic Suspension Flower Pot Micro Landscape Gardening Levitating Air Bonsai Pot - Light Brown/US Plug
Maglev suspension technology: an awesome high tech gadget with enlightenment education that people of all ages will enjoy

Excellent material: The pot won't get broken or moldy to protect your lovely flowers

Levitating Air Pot: It can be observed from different angles that plants can rotate in the air with funny dynamic

Lovely look: Unique creative design, the flower pot looks like a suspended planet, stylish and eyecatching

Interesting decoration: gardening props, suitable for decorative gardening, desks, bookshelves, dining tables, living rooms, master rooms and everywhere
Tips:
1. Connect power, put the base on flat surface

2. Two hands hold the plant aiming the centre of the base. Slowly put the plant down towards the base.

3. When feel magnetic force pull or push the plant adjust the position properly to the centre of the base.

4. When feel the force disappears, keep the plant stable for 3-5 seconds. Then slowly loose hands until the plant stays by itself.

6. If failed many times turn off the power let the base cool down. Then try it again.

7. Remember always take away the plant before turn off the power.

8. Keep this product 20cm away from other electronic or metal items to avoid interfere.

9. Keep it out of touch of child below 12 ages.
Specification:
Base size: 13.4 x 13.4 x 2.8 cm

Floating distance: 15mm

AC adapter: DC output 12V/1.0A
Note: Plants are not included, please plant appropriate plants in pots, such as succulents, small bonsai.
Package included:
1 x Floating Flower Pot
1 x Base
1 x Power Adapter
Other items not included
Specifications
| | |
| --- | --- |
| Color | Light Brown |
| Plug | US Plug |
| Retail Packaging | Colored Box |
| User Manual (Language) | No User Manual |
| Gross Weight | 1.135kg |
| Volume Weight | 0.960kg |
| Package Length | 18.300cm |
| Package Width | 18.300cm |
| Package Height | 12.800cm |
| Package Weight | 1.013kg |