Mouse over to zoom in
Nillkin Amazing H+ Nanometer Anti-Explosion Tempered Glass Screen Film for iPhone 6s Plus / 6 Plus (Suite Edition) Purchased
Item NO.: 11100052A Ships in 1 - 3 days MOQ: 1
Flash shipping service valid ONLY when all products in the order are flash-shipping-supported.
Estimated Shipping Cost: loading...
(Ship to loading... via loading... More Shipping Options )
Buy more, save more
Specifications
| | |
| --- | --- |
| Brand | Nillkin |
| Screen Protector Feature | Tempered Glass |
| Screen Protector Type | Front |
| Gross Weight | 0.087kg |
| Volume Weight | 0.061kg |
| Length | 18.700cm |
| Width | 11.200cm |
| Height | 1.300cm |
| Weight | 0.078kg |
| With Retail Packaging | Yes |
Product Description
Nillkin Amazing H+ Nanometer Anti-Explosion Tempered Glass Screen Film for iPhone 6s Plus / 6 Plus (Suite Edition)
Nillkin Amazing H+ nano anti-explosion tempered glass arc edge LCD screen film, brand new and good quality. Used selected Japan imported AGC glass material and with HARVES nanotechnology, excellent defensive performance and super high transparency. Special tempered glass, up to 9H hardness, super strong and durable, against burst, explosion, impacts and bumps. Nanometer thin oil coating surface, more effectively to protect from fingerprints, oil and dirt, and to filter ultraviolet ray. With anti-glare coating, makes it possible to use your phone in sunlight or in brightly lit conditions. Adopts the global advanced screen protector process technology, it has only 0.3mm thickness. With advanced silicone static-cling adhesive technology, easy to apply and remove.
Used AGC glass with HARVES nanotechnology

9H hardness, anti-scratch, anti-explosion

Super thin, only 0.3mm thickness

Arc edge design, smooth and safe to touch

With exquisite package
Compatible with:
iPhone 6s Plus
iPhone 6 Plus
Package included:
1 x Nillkin Amazing H+ Nanometer Anti-Explosion Tempered Glass Screen Film for iPhone 6s Plus / 6 Plus (Suite Edition)
2 x HD Camera Lens Films
1 x De-dust Sticker
1 x Lens Moist Wipe Suit
1 x Adhesive Tape
1 x Cleaning Cloth
Accessories only, phone not included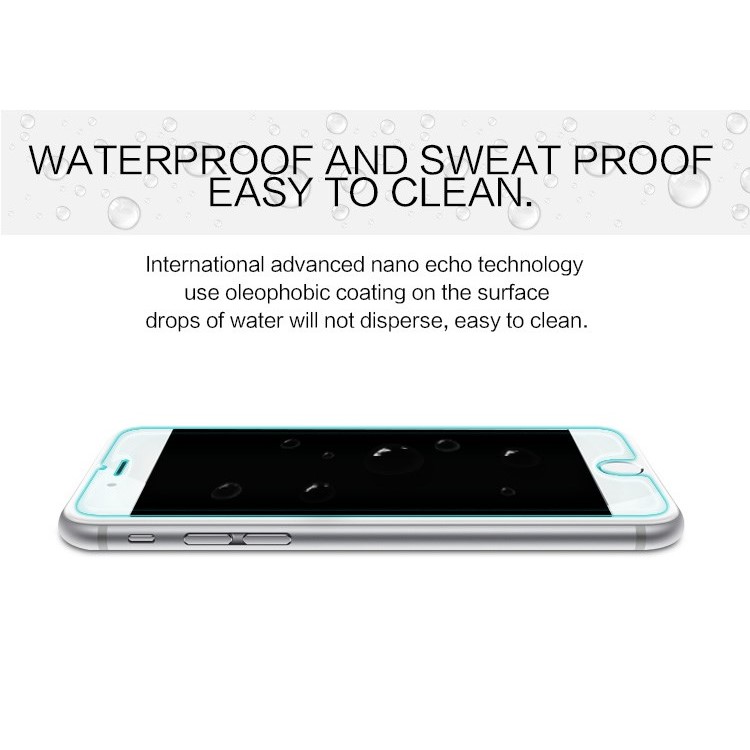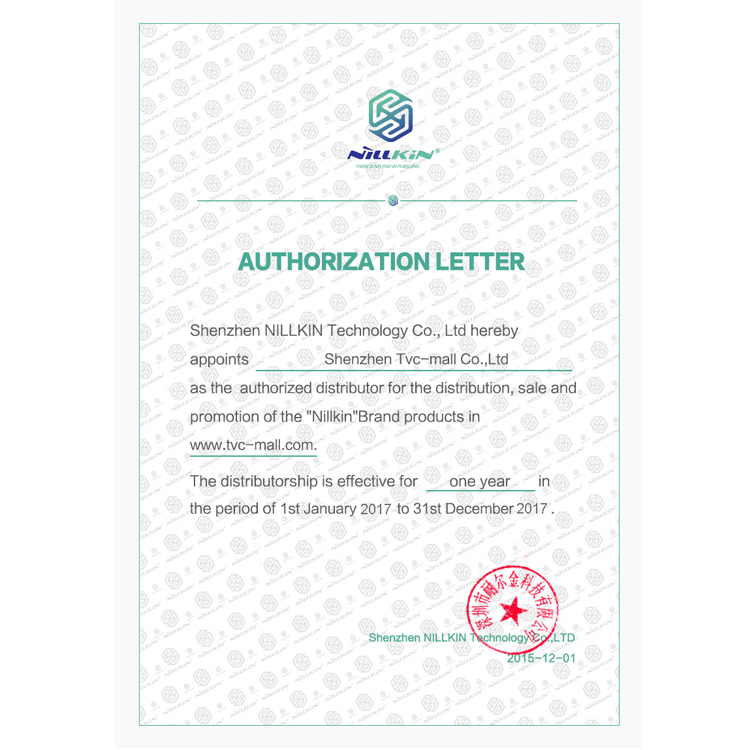 What Customers Said About This Product
4-5 stars: 100%
3 stars: 0%
1-2 stars: 0%
5/5
( based on 4 reviews )
It looks good! good product! probably will order more

05/16/2016

It looks well! good product! probably will order more

04/08/2016

Good product, fast delivery. I recommend. Thank you.

10/12/2015

Good product, fast delivery. Thx.

04/09/2015
See All Reviews »
What Customers Said About Our Service
4-5 stars: 100%
3 stars: 0%
1-2 stars: 0%
5 /5
( based on 8 reviews )
Order: E16081500016

great products, fast shipping, good quality and great service

08/25/2016

Order: V16071100645

Excellent Product and service!Fast chipping. It is always great to do Business WIth TVC Mall

08/03/2016

Order: V16060900999

Hi Lynn, Good Day! I put just 2 stars about the delivery because UPS put 2 weeks to deliver my order. Have a great day Lynn.

08/02/2016

Order: V16063000249

excellent as describe, good product. Excellent as always after many orders. Keep working like this. Good service, nice goods.

07/29/2016

Order: E16040800005

Excellent product! Excellent support! Excellent service! Thanks Nicole :)

05/16/2016

Order: E16022200011

Excellent product! Excellent support! Excellent service! Thanks Nicole :)

03/25/2016

Order: E15090200005

Good product, fast delivery. I recommend. Thank you.

10/12/2015

Order: P15021800857

Quality products, fast delivery. Thank you all happy.

10/09/2015
See All Reviews »