20 %
Mouse over to zoom in
Purchased PICKOGEN Universal 2-in-1 0.36X Super Wide Angle + 15X Macro Lens Clip-on Lens Kits (HE-036) - Rose Gold Color
Item No.: 10370033D Ships in 1 - 3 days MOQ: 1
Quantity Left: 2,
This item is in limited-time promotion with limited quantity. Buy now before it's sold out
Price:
$ 4.14 $ 5.18 (20 % OFF)
Contact Sales Manager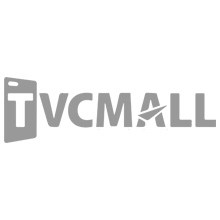 shalin@tvc-mall.com
tvc-shalin
Specifications
| | |
| --- | --- |
| Color | Rose Gold |
| Retail Packaging | Paper Box |
| Gross Weight | 0.067kg |
| Volume Weight | 0.083kg |
| Length | 17.300cm |
| Width | 5.100cm |
| Height | 4.200cm |
| Weight | 0.060kg |
| With Retail Packaging | Yes |
Product Description
PICKOGEN Universal 2-in-1 0.36X Super Wide Angle + 15X Macro Lens Clip-on Lens Kits (HE-036) - Rose Gold Color
2 lens in 1 kit: Easy to switch, using the two lens in random to meet different photograph needs. Macro lens for tiny object, and wide angle lens for large ranges

High quality material: Aluminium alloy for the lenses and engineering plastics for the slide clamp, ensuring the durability of the product

15X macro lens is used for shooting tiny objects such as flowers and insects. It lets you easily capture the images in magical microscopic world

0.36X wide-angle lens: can increase the shooting area by 49% and allows you to conquer what was once too large a scene to capture, stretch the limits of your lens to capture city scapes

Universal clip, clip-on design for easy use

Note: Marco and Wide angle lens are screwed together. Please just rotate the lens clockwise to seperate them, then you can get two lens.
Compatible with:
Samsung Galaxy Note7

Samsung Galaxy Note7 SM-N930R (US Cellular)

Samsung Galaxy Note7 SM-N930P (Sprint)

Samsung Galaxy Note7 SM-N930T (T-Mobile)

Samsung Galaxy Note7 SM-N930A (AT&T)

Samsung Galaxy Note7 SM-N930V (Verizon)

Huawei MediaPad T2 7.0 Pro
Huawei P9
Samsung Galaxy S7

Samsung Galaxy S7 SM-G930A (AT&T)

Samsung Galaxy S7 SM-G930V (Verizon)

Samsung Galaxy S7 SM-G930P (Sprint)

Samsung Galaxy S7 SM-G930T (T-Mobile)

Samsung Galaxy S7 SM-G930R (US Cellular)

Sony Xperia X Performance
Huawei P9 Plus
Huawei P9 Lite

Also known as Huawei G9 Lite

Huawei Honor 8
Sony Xperia XZ
Sony Xperia X Compact
Package included:
1 x PICKOGEN 2-in-1 0.36X Super Wide Angle + 15X Macro Lens Universal Clip-on Lens Kits
1 x Lens Cap
1 x Pouch
Accessory only, phone not included