Mouse over to zoom in
Purchased Portable UV Germicidal Lamp Home Travel USB UV Light Sterilizer Disinfection Lamp
Item No.: C0001548A | MOQ: 2 | Ships in 1 - 3 days |
Price: $14.36
Contact Sales Manager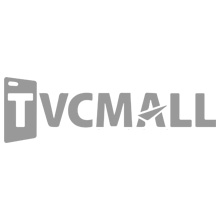 tracy@tvc-mall.com
tvc-tracy
Product Description
Portable UV Germicidal Lamp Home Travel USB UV Light Sterilizer Disinfection Lamp
Effects of sterilization:

Through UV irradiation, the DNA structure of a single cell virus will be damaged. Sterilization effects usually take 10 seconds or more. Ultraviolet light has been shown to destroy bacteria, fungi, viruses, and single-cell algae.

2 installation instructions:

Tear off the rear glue to fix the bracket on the toilet lid or dustbin cover, and install the main motor on the bracket

Instructions:

1. After removing the host from the crafted bracket, open the slic a gel plug into the charging port and insert the charging line into the host for charging.

2. The charge LED indicator light will turn red when the charge and green light are fully charged. The battery can be charged tully in 2-3 hours.

4 instructions:

A. Press the on / off button 3 seconds on the device and the

Speaker signal "Lights up 3 times.

B. Automatic timer: 5 minutes and then "Beep" turnoff.

C. Click the on / off button and the speaker "beep", then the device will flip.

5. Security and protection:

In the operating state, ff the lid opens more.

At 30 degrees, the UV lamp will automatically flip. When the cap is below 30 degrees, the UV lamp will automatically turn on.
Specification:
Lie: 10000hrs

Input: 5V 10.5A

Nominal power: 3.0 Wmax

Battery capacity: 1200 mAh

Ozone density: = 0.01ppm ≤ 0.05ppm

Work Environment: 0-60 ℃

Relative humidity: 10-75%

Dimensions: 125x38x18mm

Weight: 70g
Notice:
1. Do not triple the device.

2. Place the device out of water or any kind of liquid.

3. Keep the device away from children and pets.

4. Use a soft, dry cleaning cloth to clean the device.
Warning:

1. Keep the device away from contact with eyes and skin.

2. Make sure the device is used only for its purpose: Cleaning: Keyboards, tablet, Uds, mobile phones, bathroom, seats, tables, door, knobs, cutting plates, kitchen utensils and other surfaces, etc. the manufacturer does not recommend any other use. and can Causes damage to the user or the device.
Package included:
1 x Disinfection Lamp
1 x Charging Cable
Specifications
| | |
| --- | --- |
| Color | Black |
| Retail Packaging | No Package |
| Gross Weight | 0.104kg |
| Volume Weight | 0.058kg |
| Package Length | 13.500cm |
| Package Width | 6.000cm |
| Package Height | 3.200cm |
| Package Weight | 0.093kg |
| With Retail Packaging | No |