Mouse over to zoom in
Purchased Soft Feet Remove Scrub Callus Hard Dead Skin Bamboo Vinegar Feet Care Exfoliating Peel Foot Masks - 1 Pair
Item No.: TP10310301581A Ships in 1 - 3 days MOQ: 1
Contact Sales Manager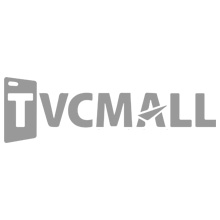 jovi@tvc-mall.com
tvc-jovi
Specifications
| | |
| --- | --- |
| ColorStyle | A |
| Gross Weight | 0.061kg |
| Volume Weight | 0.022kg |
| Length | 20.000cm |
| Width | 10.000cm |
| Height | 0.500cm |
| Weight | 0.054kg |
| With Retail Packaging | No |
Product Description
Soft Feet Remove Scrub Callus Hard Dead Skin Bamboo Vinegar Feet Care Exfoliating Peel Foot Masks - 1 Pair
Walking every day foot is under huge pressure, and high heels double pressure on it,causing a thick foot calluses. Foot and heel stiff even cracked, severely affects health, comfort and beauty. Your feet need gentle care and be healthy, soft and smooth. Reviving like a new born baby.
Remove the thick horny layers on the feet

Turn the foot skin delicate, tender and white

Clear the bacteria on the feet and between toes at the same time

Adopts the soft non-woven fabric, cozy, convenient and non-sticky

Essence of the foot mask is fastened well and acts evenly on the foot skin

Alleviate foot odor and kept clean and comfortable

Each pair of masks has 2 pcs, for both feet

Instructions:

Fast Whitening

After cleaning and drying the feet,take out the foot mask from the packet

Put on the foot mask and cling film, and press the cling film onto the mask to get the feet close to the essence

About 90min-120min later, remove the foot mask and rinse out before wiping out with a dry towel

After foot cleaning, apply some foot lotion to keep the feet moist and smooth

About 1-2 weeks later, hard dead skin took off, the skin is soft and white

Daily Foot Skin Care

Wash your feet, dry water, wear the film for 20 - 30 minutes, recommended 2 - 3 times a week

This is to keep you feet whitening, tendering and no odor

Note:

If there are wound, swelling, itching, inflammation or other abnormalities on the foot, please stop using it.

It is normal that some people may experience excessive peeling whereas others may experience very little peeling after the first pair.

When you see that your feet has started peeling, soaking in warm water every night is highly recommended (adding some vinegar is good too).



Specifications:
Material: milk and bamboo vinegar; fabric

Qty: 1 pair/7pair(optional)

Item size(per pair): 20 * 10 * 0.5cm / 7.87 * 3.94 * 0.20in

Item weight(per pair): 30g / 1.06oz
Package included: