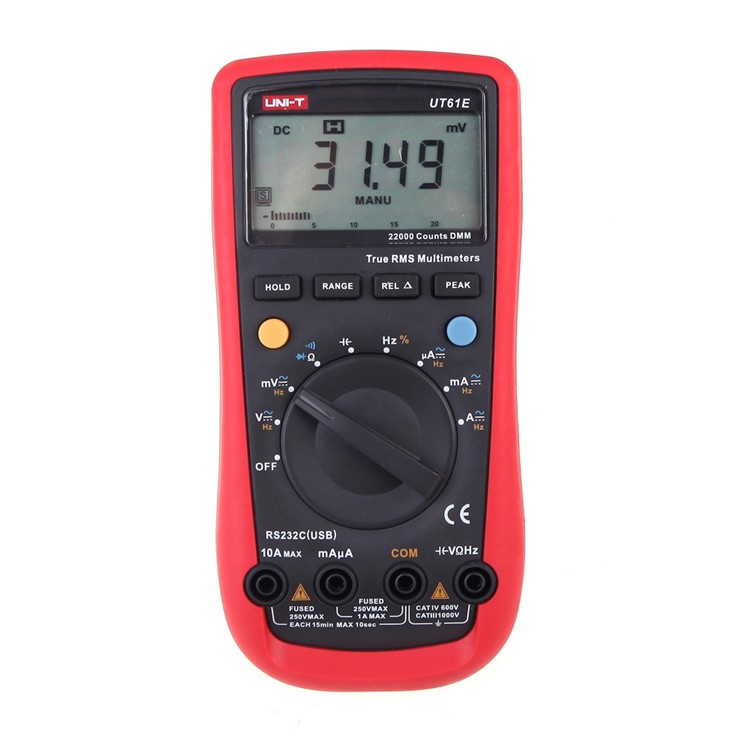 Mouse over to zoom in
Purchased UNI-T UT61E Modern Digital Multimeters with Large LCD screen
Item No.: TP10310304237A | MOQ: 1 | Ships in 1 - 3 days |
Price: $55.03
Contact Sales Manager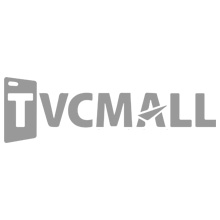 mandy@tvc-mall.com
tvc-mandy
Product Description
UNI-T UT61E Modern Digital Multimeters with Large LCD screen
UT61 Series Digital Multimeters are products designed for multi-functional, high precision, high performance and automatic measurements.
Large LCD screen
High resolution analog pointer display
Full range overload protection
Data hold, REL, Peak value measurement
Low battery indication, backlight, and sleep mode
External interface supports RS-232C and USB cable
UT61 Series can measure AC/DC voltage and current (UT61D, UT61E has true RMS), resistance, diode, circuit continuity, capacitance, frequency, temperature, hFE, electromagnetic induction, etc.
UT61 Series complies with the standard IEC61010: CAT. III 1000V, CAT.IV 600V; they are widely used in Industrial Production and Service, Technological Research and Design, College Education (Laboratory, Courses), and Automotive Industry.
Display Count: 22000

Auto Range: √

True RMS: √

Bandwidth (Hz): 45Hz ~10kHz

Duty Cycle: 0.1% ~ 99.9% √

Diode: √

Continuity Buzzer: √

Low Battery Indication: ≤7.5V

Data Hold: √

Relative Mode: √

Peak Value: √

RS-232: √

LCD Backlight: √

Analogue Bar Graph: 46

Input Protection: √

Input Impedance for DCV: Around 10MΩ
Specifications:
Model: UT61E

DC Voltage (V): 220mV/2.2V/22V/220V/1000V ±(0.1%+2)

AC Voltage (V): 220mV/2.2V/22V/220V/750V ±(0.8%+10)

DC Current (A): 200μA/2200μA/22mA/220mA/2.2A/10A ± (0.5%+10)

AC Current (A): 200μA/2200μA/22mA/220mA/2.2A/10A ±(0.8%+10)

Resistance (Ω): 220Ω/2.2kΩ/22kΩ/220kΩ/2.2MΩ/22MΩ/220MΩ±(0.5%+10)

Capacitance (F): 22nF/220nF/2.2μF/22μF/220μF/2.2mF/22mF/220mF ±(3.0%+5)

Frequency (Hz): 10Hz-220MHz ±(0.01%+5)
General Characteristic:
Power: 9V Battery 6F22 (not included)

LCD Size: 65mm * 43 mm

Product Color: Red and Grey

Product Net Weight: 370g

Product Size: 180mm * 87mm * 47 mm
Package included:
1 x UNI-T UT61E Modern Digital Multimeters
2 x Test Lead
1 x Muli-Purpose Socket
1 x RS-232 Interface Cable
1 x PC Software CD
1 x English Manual
Specifications
| | |
| --- | --- |
| Gross Weight | 0.692kg |
| Volume Weight | 0.589kg |
| Package Length | 24.500cm |
| Package Width | 16.500cm |
| Package Height | 6.500cm |
| Package Weight | 0.618kg |